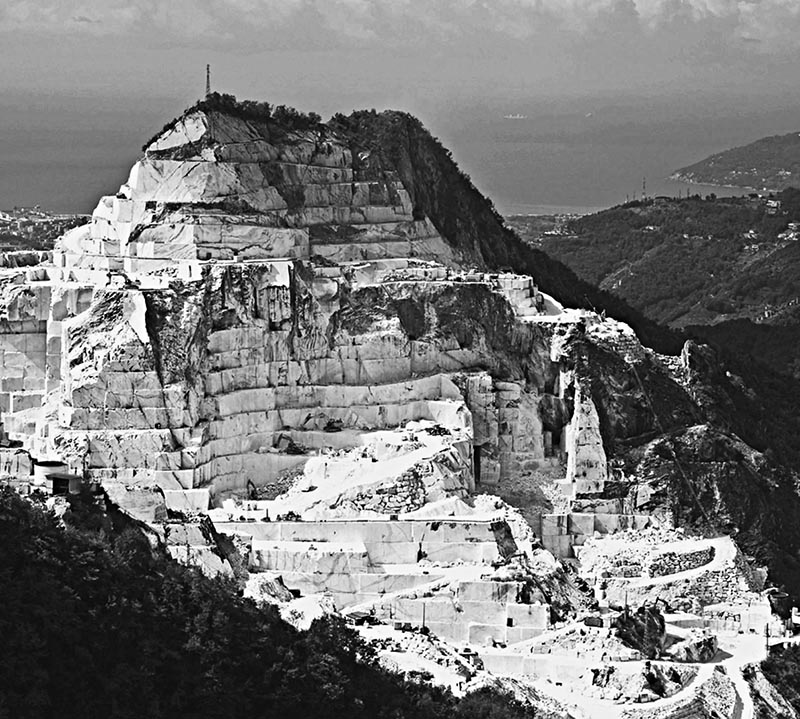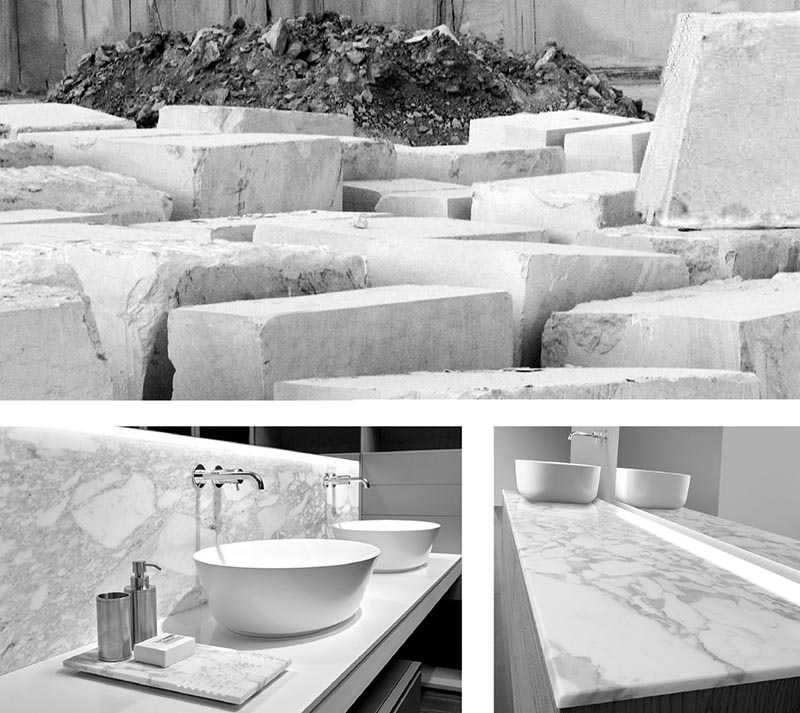 MARBLE
One of the many wonders that nature has given us is this: marble.
Its name derives from the ancient Greek "μάρμαρον" a word that means shining stone.
Currently eight varieties of marble are proposed for the realization of tops, risers, boiserie and accessories. Not least, we have recently proposed some collections also with external marble cladding: drawer fronts and finishing sides.
The tops are 20mm thick; depending on the collection, they can have a workmanship on the edge that shows a thickness of 14 mm. All have an MDF panel glued on the back to make the sheet more resistant and prevent breakage.
The marble-sheet are selected and controlled from a structural point of view, discarding those with possible cracks and from the aesthetic one, eliminating those with marked defects or stains that cannot be traced back to the type of marble.
However, it is important to be aware that, when choosing marble, each sheet, despite this selection, can present even veins and areas of non-homogeneous color. All this, however, is the characteristic that makes this material designed by nature and which determines its value unique and unrepeatable.
FINISHES
All marble tops have a MDF panel pasted on the bottom to make the marble slab more resistant and prevent breaking.
The finish is mat and the thickness is 2 cm without the MDF support.